The fall season is right around the corner and with it comes all the excitement of fall festivities. Of course, there are everyone's favorite activities like going to the pumpkin patch, cider mills and haunted houses, but have you ever attended a fall festival in Michigan? Fall festivals bring many of your favorites to one spot and it is a great way to celebrate the season with family and friends! Check out our list of fall festivals to attend this season with your family all throughout Michigan.
Plymouth Fall Festival
Bring the whole family to one of Michigan's most classic fall festivals! The Plymouth Fall Festival is celebrating its annual festival this year in downtown Plymouth. From September 8th – 10th, your family will find countless entertainment and activities all weekend long. There is a carnival with rides, a car show, pet show, pancake breakfast, spaghetti dinner, a craft show, and so much more. It is a weekend your family won't want to miss that kicks off the fall season.
Pumpkin Fest in Glen Arbor
This celebration will definitely give you all the fall feelings! This year, Glen Arbor will be holding its annual Pumpkin Fest on Saturday, October 28th. It takes place at the Township Park in downtown Glen Arbor with countless family-friendly activities and contests to participate in. A few festival highlights include pumpkin carving, craft tables, face painting, pie eating contests, and a costume parade – so don't forget those costumes! Later in the evening your carved pumpkins will be lit and displayed for all to see.
Diehl's Ciderfest in Holly
A festival with unlimited cider? Count me in. Diehl's Ciderfest in Holly, Michigan is on September 23rd and 24th this year at Diehl's Orchard and Cider Mill. On Saturday morning you can participate in their Ciderfest Run which includes either a 1-mile or 3.1-mile race. After the run, you'll be able to enjoy donuts, apples, cider, and a hayride. Don't worry – you don't have to participate in the race to enjoy all these goodies. Everyone is welcome at the festival to enjoy food, drinks, corn mazes, crafts, a petting farm and much more. There is also an award-winning Hog Wild BBQ that will be going on all day.
Appleumpkin Festival in Tecumesh
What better way to celebrate fall than apples and pumpkins? The Appleumpkin Festival in Tecumseh does just that. This year the festival will be held from October 14th to 15th and is fun for people of all ages! It features carnival games, putt-putt golf, crafts and so much more for the kiddos! Don't forget about the 5K to work up an appetite for delicious festival food, which you can eat while enjoying live performances on one of the three stages.
Grand Ledge Fall Festival and Color Cruise
Take a riverboat cruise and see all of nature's fall beauty! October 7th, the annual Grand Ledge Fall Festival takes place in Mid-Michigan. This event features a variety of activities including the riverboat ride up and down the river, followed by delicious food such as chili, kettle corn, hot dogs, and more. Children can pet animals at the petting zoo, paint pumpkins and even crank an old-fashioned cider press. Each day of the weekend has a unique activity that you'll want to come back each day!
Hallowe'en in Greenfield Village in Dearborn
Experience an enchanting and thrilling adventure this fall at the Hallowe'en in Greenfield Village! For four weekends in October (5th-8th, 12th-15th, 19th-22nd, 26th-29th) you can step into your own Halloween town. Each night from 6:30 – 10:00 PM a long path is lit with 1,000 carved jack-o'-lanterns. As you walk through the path you'll encounter dancing skeletons, witches, storybook characters and pumpkins singing. You'll also see vaudeville acts including fire-breathing, sword-swallowing and more stunts that you'll just have to see to believe. Donuts and cider are also available throughout the night, as well as craft beers for adults.
Zoo Goes Boo in Grand Rapids
For two weekends in October, you can go to the John Ball Zoo in Grand Rapids for their annual Zoo Goes Boo weekends! From October 13th-15th, 20th-22nd, and 27th-29th, get dressed up in your favorite costume and get ready to explore the zoo. Families will be able to participate in trick-or-treating, participate in fun games, and enjoy live entertainment throughout the zoo.
Do you plan on attending one of these festivals or do you have a favorite fall festival that we are missing? Let us know in the comments what you are most excited for this upcoming fall season!
---
Similar Posts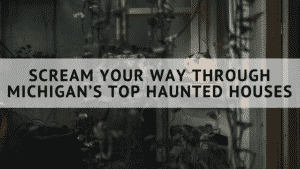 Comments
comments